In 1970 Rod Stewart, then with The Faces, one of the first Lamborghini Miura P400's in the UK, supplied by Lamborghini Concessionaires Ltd.
Registration number OVM8H and chassis #3372 was the first of three Lamborghini Miura's he owned, replacing his Marcos.
Following the success of Maggie May, It was shortly followed by a white Miura P400S in November 1971, which was the latest model ch#4863 Reg JLL831K options included air conditioning and seat belts.
Over time this car was latterly upgraded to SV spec by subsequent owners and sold in October for £909k at Coys at Alexandra Palace sale.
It has been subsequently rebuilt to factory standards by its current owner, and has been reunited with its original registration number.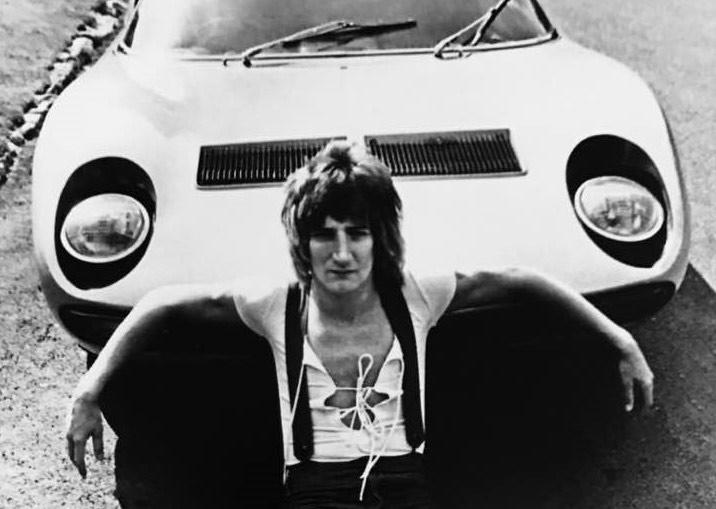 By 1971 The Faces were in full swing, and his solo career was incredible, so why not order the most expensive Lamborghini, the Miura SV, ordered in yellow, again with air conditioning and a state of the art Phillips radio/cassette with a recording function
1972 Lamborghini Miura SV Coupé ( 1 of 7 RHD )
Registration no LUC 38K
Chassis no. 4818
He kept the car until 1985, which in rockstar terms is a lifetime, and the fact that both cars still exist is amazing. Rockstarscars would love to see them together again.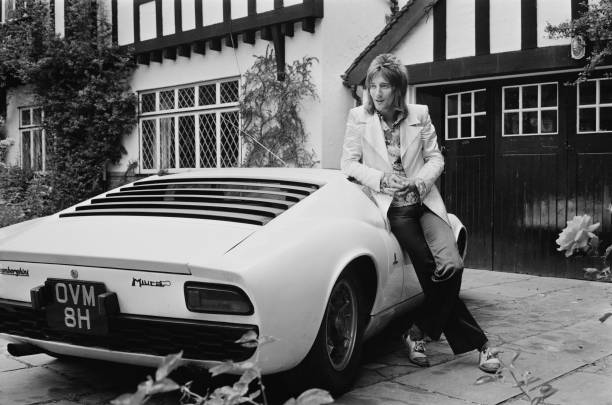 Easter 1974
This picture is just the sort of thing that makes us weak at the knees at Rockstarscars.
Quite by chance, in Easter 1974 Steve Keen & Kathryn Britten were bombing around the backlanes around Windsor in Steves Red Marcos, when the yellow spec in the rear view mirror turned into a bright yellow Lamborghini Miura looming upon them.
Unexpectedly, a bit of rapid driving ensued, and after a few miles the Lambo overtook the Marcos, and after another few fast miles they pulled over in Windsor in a Pub car park to compare cars, they were shocked to discover the mystery Lambo driver was Rod Stewart!
They had a great chat about the cars, as Rod used to have a Marcos and still liked them, took some snaps, and went their separate ways.
A Priceless piece of rock and roll motoring history.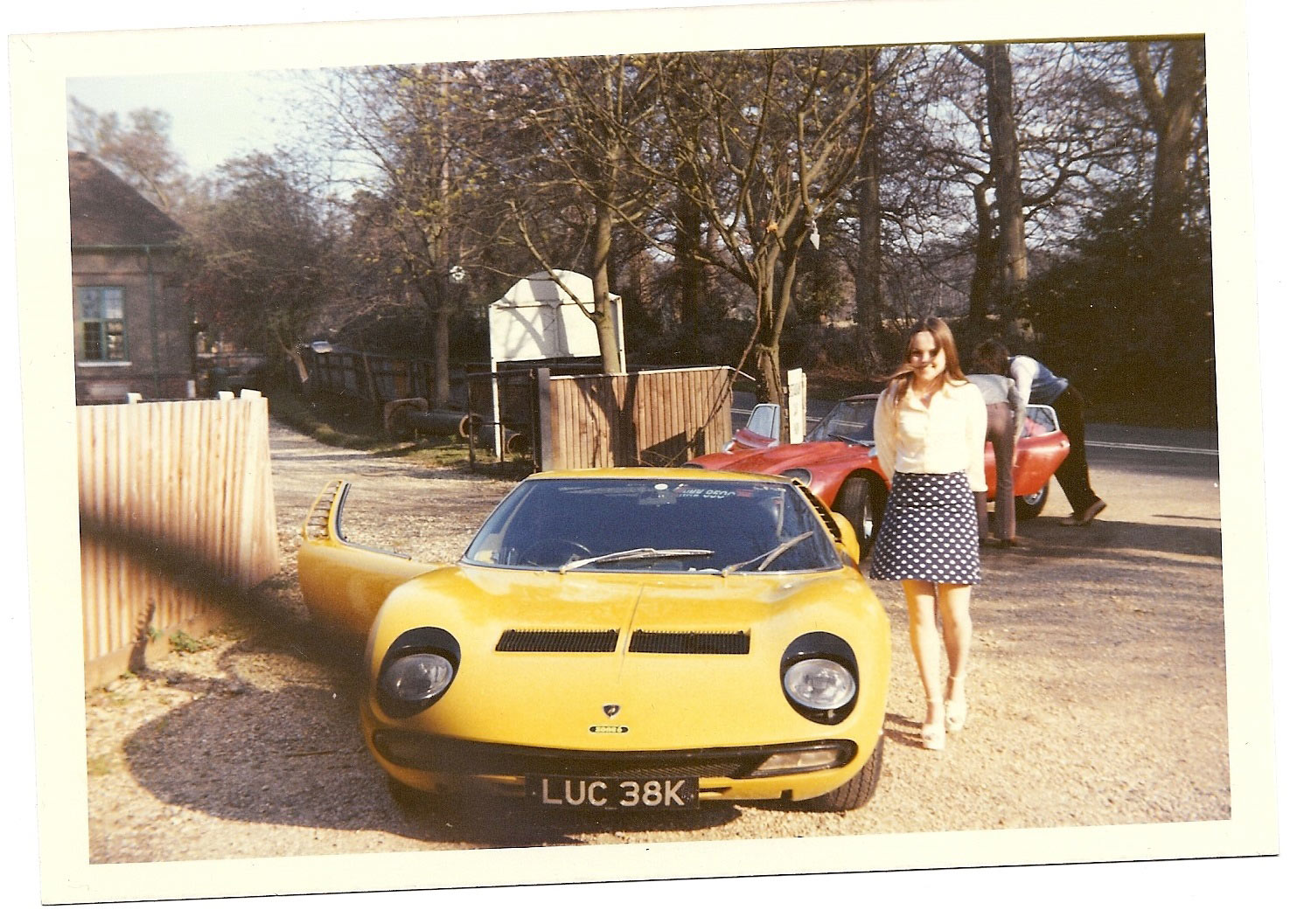 There are various stories about Lamborghini mechanics having to visit Rods house to fix them, fans breaking into them, and stealing Rods Granny Takes a Trip Jacket and shades, but would love to hear more…
Rockstarscars would love to speak to the owners of LUC 38K & JLL 831K and anyone with a story about Rods cars, please get in touch.
We would obviously love to interview Rod for Rockstarscars. ( The Tony Iommi interview waxes lyrical about the SV, and its power, but also its ability to catch fire.)
Please get in touch via info@rockstarscars.co.uk.