Ginger Baker
Rockstars Cars caught up with Ginger Baker on a cold November afternoon, whilst he was in the UK promoting his new book, and just before his live appearance on Later with Jools Holland. For the full story please see the April issue of Classic & Sportscar which out on the 4th March 2010.
The venue was the K West Hotel in Shepherd's Bush and the team had one hour to reunite Ginger Baker with the former Managing Director of Jensen Motors and friend, Richard Graves, together with a Jensen FF, a car he hadn't sat in since 1978.
The brief, to interview him for the book, and recreate a classic photo of Ginger Baker collecting WOY64G from Richard Graves 40 years previously at Kelvin Way, West Bromwich, the Jensen factory.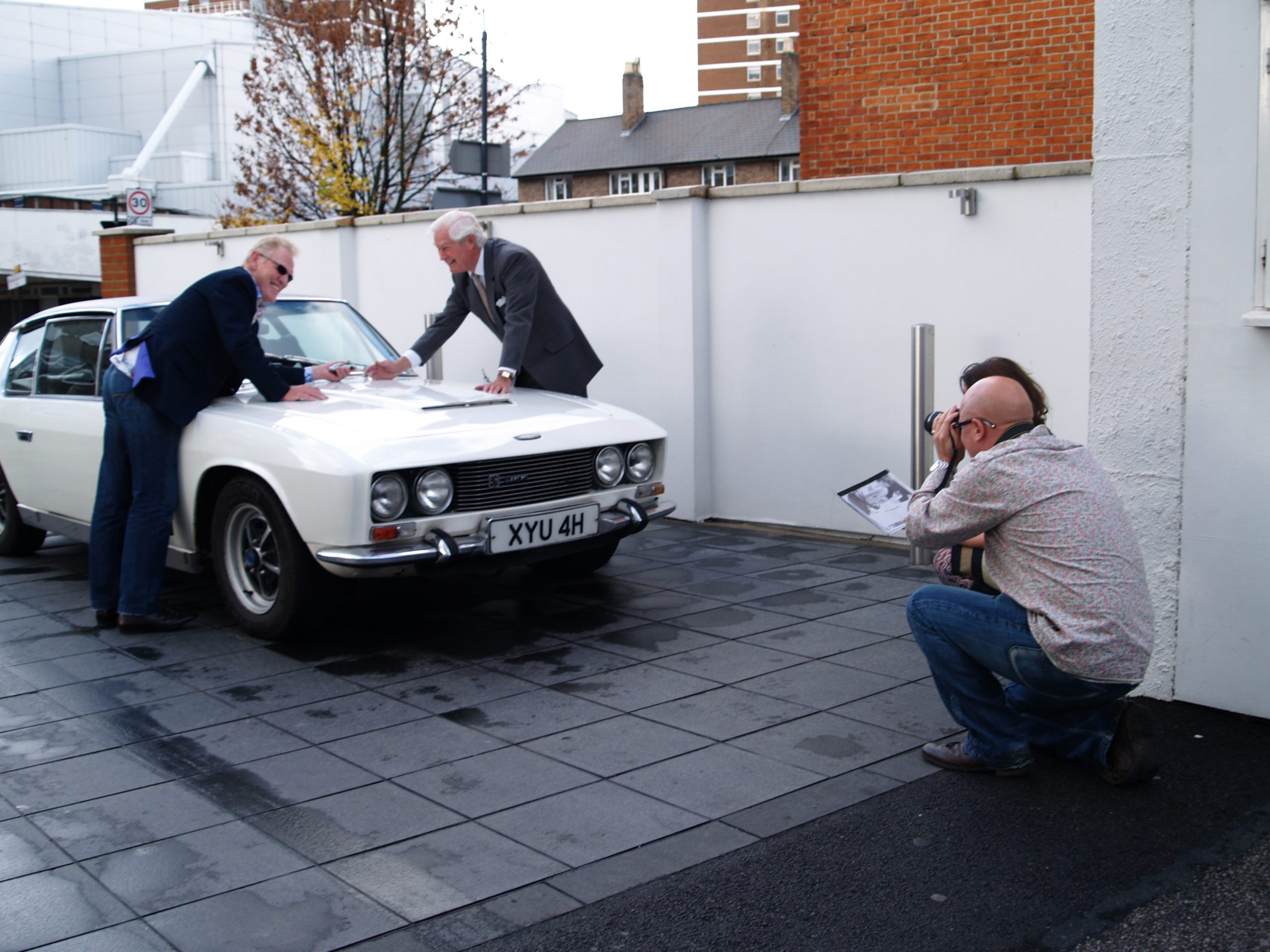 It was obvious on the initial meeting that Baker had a very hectic schedule, but he soon warmed when he saw a face from the past in Richard Graves, and became quite animated when he saw the white Mark 1 Jensen FF we had parked outside. He was very quick to point out that the roof on our car was the wrong colour, (his had a blue roof!).
After the photo's both Baker and Graves read through with interest the file full of hand written letters from Baker to Jensen Motors. They also included Richard Graves carefully worded replies.  These letters have sat in the Jensen Motors archive from 40 years ago, and caused much amusement for the pair. He had 3 Jensen FF's OAF 33F and WOY64G both mark I's and a mark II YYH27H.
These cars had an eventful history, particularly WOY64G & YYH27H, see the article in C & SC, or keep watching out for the book…
Thanks to Ginger Baker, Nettie Baker, Ailsa Macalister, Richard Graves, Dave Barnett, Mike Shelton, Sara Bell, Martin Robey Limited, K West Hotel (London), Andreas Kreis, Matt Walsh
'Hellraiser: autobiography of the world's greatest drummer' by Ginger Baker was published in November 2009 by John Blake